Introducing services for other frameworks
Do you start a new project in another framework than the one you are used to?
Do you want to port an existing project into other frameworks?
Do you need a separate development team for another framework?
We can help you with that! Our services now include consultancy, training, and development in the following frameworks:
ExtJS
Vue
React/React Native
Angular
Feel free to contact us using Service Request on the right or drop an e-mail to services@learnfromsaki.com
---
We always tailor our services to meet the needs of your project. The categories listed below are only to give you an idea of the range of services provided.
Click on a heading to see the brief description of the service.
Architecture Design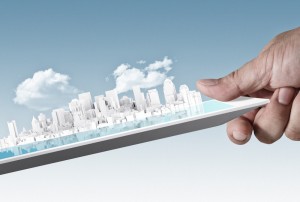 It is crucial to design the application architecture the correct way right at the project inception.
The result of sub-optimal architecture is inevitably slowdown at the later phases of the project, the need of excessive debugging and difficulties with implementation of new features.
The architecture is not only MVC (Model-View-Controller) that is natively supported by Sencha libraries, but also how to split the application into views, models, stores and controllers, where to implement the business logic, how to design the internal API, and so on.
Our experts help you to architect your application a workable way that will not hinder you in the future.
Training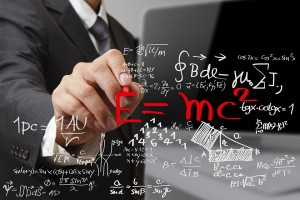 The illustration on the left shows what we do not teach. Our trainings are always focused on the practical knowledge your team needs for the fast application development.
Our trainings include lectures explaining principles, library features, demonstrations and good coding practices, many hands-on tasks where students practice the real coding, and Q&A sessions.
We deliver training for very beginners, intermediate or advanced developers.
Project Setup
Here we put all development tools together: IDE, VCS, Sencha Cmd, Ext/Touch workspace, theme, initial application with component placeholders, third party add-ons, automation scripts, and other resources.
Also, we assist writing a Coding Standards Guide that defines how developers must write their code for high quality, including the team indoctrination on those standards.
Consultancy
Consultancy is most loosely defined as any advisory that does not fit in other categories. We provide on-line remote consultancy via VOIP and desktop sharing, e-mail, phone or on-site consultancy.
The topic can be virtually anything related to the Ext or Touch application development.
Code Review
We have pretty stringent code quality standards that ensure consistent code style, variable and method naming, maintainability, modularity and extensibility.
You can have your code checked against these standards. While reviewing, our consultants write comments with suggestions of improvement directly in your source files.
Refactoring
Refactoring is (re)identifying the application building blocks and putting them into the right places.
It is often needed because of the project growth when components become too large, on library upgrades or as a result of suboptimal architecture design.
Our consultants can help you in any of these cases.
On-Demand Add-ons Development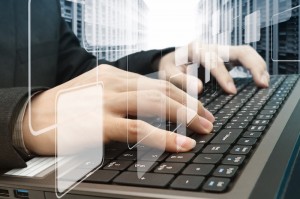 There is a lot of useful components bundled in Ext/Touch download package; there is a very large community developed user extensions, and we also provide many add-ons on this site.
Still, if it happens that you need something special you cannot find anywhere our developers can make it for you.
Performance Tuning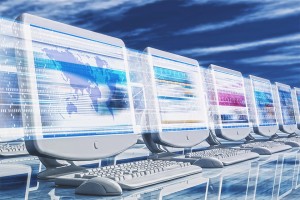 There are thousands of reasons why the application performance could be low. Long time to load, slow rendering, memory leaks, flickering or UI artifacts, to name a few.
Get our experts to help you sort them out and fine-tune your application for speed and user experience.
---
Below you can read endorsements we have received from our customers.
United Nations Office at Geneva
I am highly pleased with Saki's consulting services for a large Documents Planning Processing and Management systems that is now being used successfully by thousands of users at the UN. Saki laid the foundations for the users interface using Ext JS Application Architecture and reviewed the concerning code produced by the developers who he trained and coached during the project to ensure that it is of the highest standard. He recommended best practices (MVC) and road map for Ext JS development for better maintainability and optimal performance.

Saki also developed specialised features that became popular user interface features of the system. Saki also brought in the project a highly skilled and experienced developer to the team who was (a) able implement major part of the user interface code in Ext JS adhering to best practices and (b) ensured day to day peer review of the code with other developers on the team. As a team they exceeded substantially my expectations.

Saki is highly experienced and possesses impressive knowledge and skills that he graciously takes pleasure in sharing. He is gifted with a problem-solving attitude. His time-tested qualities and proven track record have made him a highly valued brand name among peers in the EXT JS market.

Syed S.
United Nations Office at Geneva
Safefood 360°, Inc.
Saki facilitated a week long User Interface strategy workshop with our development team. His depth and breadth of knowledge on software development and design principles was apparent from the outset. This was complemented by his demonstrable and thorough knowledge of the Sencha framework and supporting technologies. Saki is a highly experienced, professional and straight talking expert in his field. We have found a valuable technical partner to support the future development and growth of our platform.

Philip G.
Safefood 360°, Inc.
Martin K.
My experience with Saki has been very positive. Saki is very professional and experienced with ExtJS. He was able to quickly hone in and address the core functionality bugs in my application.

Martin K.